There is a lot new in the recent WordPress 6.2 update. The main change you'll notice in WordPress 6.2 is that the editing system has been improved, making it easier to customize your website. You can now group multiple elements together and edit them at once, and there are new options for organizing content. Plus, the editing interface has been updated to be more user-friendly and accessible.
We have provided 12 short instructional videos to help you learn the best ways to use the new features. Each video walks you through one of the changes. The videos are free for you to view in this course: WordPress 6.2 updates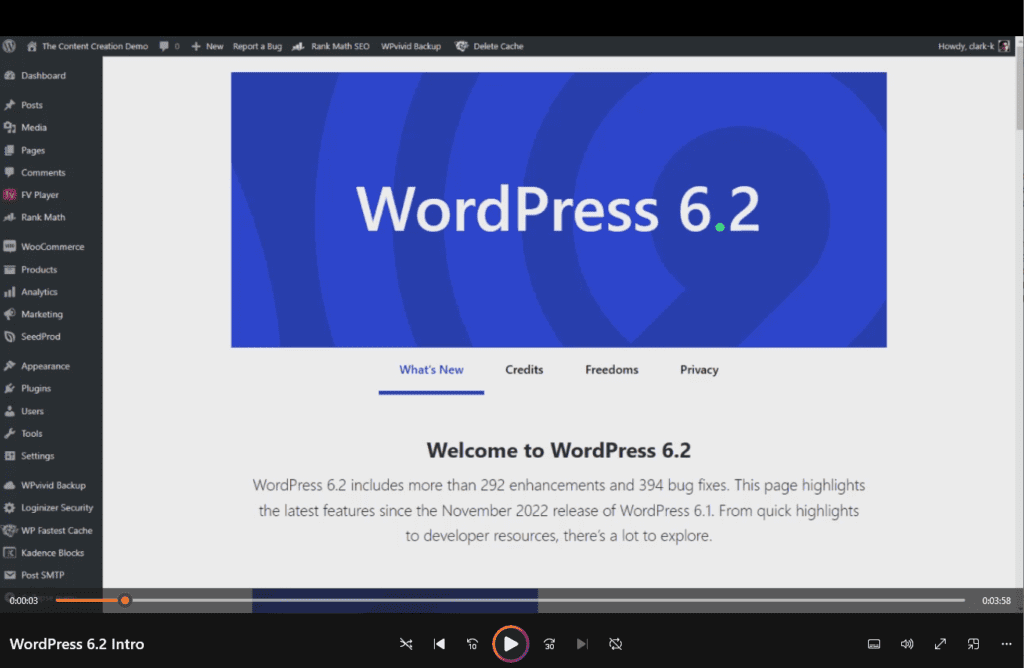 In addition to the editing improvements, there are new features to help you keep your website healthy and secure. For instance, WordPress will now check to see if you're using an old version of PHP, which could be insecure. There are also some new security features, like automatic updates for minor releases, to help keep your website safe from potential threats.
Make sure you are backing up your website frequently and save a copy off site to make sure you have a copy to upload should anything make the site go down.
Finally, some improvements were created for developers, like new shorthand notation for specifying function arguments and better support for custom post types and taxonomies that won't affect your use. Also, there are some accessibility improvements, like better keyboard navigation options and improved support for screen readers.
Overall, WordPress 6.2 is a significant update that includes a range of new features and improvements designed to make website management easier, more efficient, and more enjoyable for users of all levels. So, if you're not already using WordPress 6.2, it's worth considering updating your website to take advantage of these exciting new features!
To gain access to the 12 instructional videos, create your membership here: WordPress 6.2 Video access. Be sure to save your password.